Jackie Barthel
REALTOR® / Jackie B Realty Group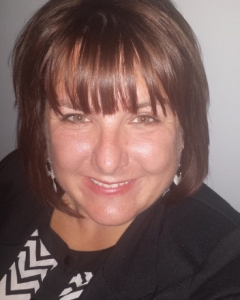 Welcome! My name is Jackie and I'm a licensed Realtor
®
with TheMLSonline.com. I have a passion for real estate and helping people through the process of buying and selling homes. Whether you're just starting your home search or ready to take the next step in home-ownership, I believe it's important to work with an agent who has experience. My experience includes the purchase and sale of homes and investment properties in the Twin Cities area. The most rewarding part of being a full-time Realtor
®
is having the opportunity to meet new people. I look forward to learning more about you, and helping you with your real estate needs. Please call, or send an online request and I will respond as soon as possible. I look forward to assisting you!
Jackie B Realty Group
Jackie Barthel ~ REALTOR
Jackie has been a Full Time Real Estate Agent specializing in Anoka County for 10 years. She grew up in Ham Lake and attended Blaine High School and the University of MN. She has owned many homes throughout Anoka County, and currently live in Anoka. Before she became an agent, Jackie owned a local dance studio for 3 years. After buying and selling numerous times, she came away with a strong desire to make the process of home buying and selling as stress free as possible. Home buying and selling is a very important, often life changing event in ones life. She feels this should not be taken lightly, and realized thru her own experience that it is easy for agents to lose sight of what is really important ® YOU! Jackies biggest goal is to have you move thru the process with as little stress as possible, while making sure we are making the most of your money and fulfilling your wants and needs.

Angela ~ Business Assistant/Marketing Coordinator
Angela has been a supervisor and manager in the corporate world for over 15 years. She has 4 children and enjoys spending time watching them play sports and reading. Angela heads up our marketing and supervises our database management system along with transaction coordination.
Testimonials
Jackie, has been very patient with my husband and myself. We looked at over a 100 homes before we found the house we finally purchased. She was continuously looking for properties for us to look at. Very knowledgeable about the areas we were looking in.She always responded to our questions in a timely manner. We are still in the process of selling our old home. She has been very helpful in this process too. I would recommend her to anyone. She goes above and beyond to help you find the home of your dreams and to sell your current home. ~ Colleen G.

Jackie was exceptional when we worked with her, going above and beyond what we expected. We have referred her several times to friends, who have had similar experiences. ~ Susan L.

It was a very stressful process selling and buying a house and Jackie helped us through all aspects from start to finish. Jackie and her team where prepared for all our questions plus she was there at all times when we needed her. What counted the most for my wife and I was that she cared and that means everything to us. No doubt I will always recommend her. ~ Arlan C.

Jackie did an amazing job! She will go above and beyond to ensure that everything goes smoothly. I purchased a house that was a short sale in less than 30 days thanks to her expertise and hard work! ~

She was skilled in her ability to get our house on the market and marketed it well. Our house sold within a week of being on the market. ~ Tannanjean B.

Jackie®s service was timely with excellent information provided throughout the process. She gave practical advice on how to prepare the home for listing as well as when the most strategic time to list the home. ~ Tom A.

Jackie was able to stay in touch through every stage of the home shopping and loan process! She helped me understand what to expect and calmed my nerves. I couldn®t have asked for more! ~ Jan A.


Jackie is a Great Person and And Excellent Realtor . Jackie on many occasions went way out of her way to get information and to make the sale as easy and painless as possible . I would never buy or sell a home without her expertise by my side. I cant thank her enough for everything !!! I Would Recommend Her to ANYONE !! ~ David C.

As a first time home buyer, Jackie was very helpful every step of the way. Very prompt in her responses and was available at short notice any time I wanted to see some houses. Very happy with my experience and my new home. I would recommend her to any first time home buyer, or to any home buyer period. ~ Mike W.

Amazing! Jackie was always there for us!! She was incredible to work with!! We highly recommend Jackie Barthel for your home buying or selling needs. Jackie was very knowledgeable in our area. ~ Brandy

Jackie was great to work with. She knew the area, understood what we were looking for & was very knowledgeable & patient. Very much an experienced professional. ~ Rich S.