Jackie Barthel
REALTOR® / Jackie B Realty Group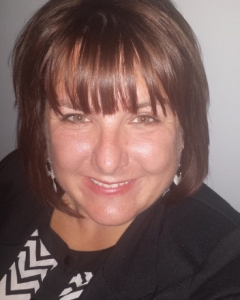 Welcome! My name is Jackie and I'm a licensed Realtor
®
with TheMLSonline.com. I have a passion for real estate and helping people through the process of buying and selling homes. Whether you're just starting your home search or ready to take the next step in home-ownership, I believe it's important to work with an agent who has experience. My experience includes the purchase and sale of homes and investment properties in the Twin Cities area. The most rewarding part of being a full-time Realtor
®
is having the opportunity to meet new people. I look forward to learning more about you, and helping you with your real estate needs. Please call, or send an online request and I will respond as soon as possible. I look forward to assisting you!
Jackie B Realty Group
Jackie Barthel ~ REALTOR
Jackie B has been practicing Real Estate in the state of MN for over 14 years. Growing up in Ham Lake and graduating from Blaine High School, she has owned homes in Coon Rapids, St Francis, Anoka and Ramsey. Before practicing Real Estate she attended the University of MN and owned and operated a local Dance Studio. Since getting her real estate license, she has helped over 200 buyers and sellers, of which over 130 just in Anoka County.
Jackie B decided to get her real estate license after buying and selling numerous times and having a negative experience. Home buying and selling is a very important, often life changing event in one's life that can have emotional, physical and financial implications so she has a strong desire to make sure it is as stress free as possible. She feels this should not be taken lightly, and realized through her own experience that it is easy for agents to lose sight of what is really important, YOU! Jackie prides herself on giving each client outstanding customer service. Jackie B surrounds herself with a team of people she has used throughout her career who have the same principles and work ethic. She uses both the knowledge she has and the resources from her team to guide each buyer and seller thru the process one step at a time.
She is active in the community and has been recognized for her volunteer service at her children's school, with the kids ministry program at her local church and the Anoka Hockey Association. She currently lives in Ramsey with her husband of over 15 years and 3 boys.

Anthony Barthel ~ REALTOR

Shelbie Stebbins ~ Director of Client Relations
Mission, Values & Beliefs
Mission:
We are a real estate team that builds authentic lifelong relationships by empowering our clients through education, integrity and trust. We are committed to working hard and compassionately helping our clients reach their real estate goals. We believe we gain by giving and are focused on being the number one resource for our community.

Values and Beliefs:

Relationships ~ We strive to build lifelong relationships built on caring, trust and integrity

Compassion ~ We believe in leading with compassion and a servants heart in all we do

Professionalism ~ We value treating clients, business partners and team
with kindness and respect

Work Ethic ~ We believe hard work pays off where going above and beyond is the norm

Exceptional Service ~ We strive to surpass our clients expectations by providing extraordinary service

Faith ~ We believe we are doing what we are purposed to do and that our work serves a higher power

Community ~ We strive to give back by helping those in the communities we serve with our time, talent and resources
Testimonials
Jackie, has been very patient with my husband and myself. We looked at over a 100 homes before we found the house we finally purchased. She was continuously looking for properties for us to look at. Very knowledgeable about the areas we were looking in.She always responded to our questions in a timely manner. We are still in the process of selling our old home. She has been very helpful in this process too. I would recommend her to anyone. She goes above and beyond to help you find the home of your dreams and to sell your current home. ~ Colleen G.

Jackie was exceptional when we worked with her, going above and beyond what we expected. We have referred her several times to friends, who have had similar experiences. ~ Susan L.

It was a very stressful process selling and buying a house and Jackie helped us through all aspects from start to finish. Jackie and her team where prepared for all our questions plus she was there at all times when we needed her. What counted the most for my wife and I was that she cared and that means everything to us. No doubt I will always recommend her. ~ Arlan C.

Jackie did an amazing job! She will go above and beyond to ensure that everything goes smoothly. I purchased a house that was a short sale in less than 30 days thanks to her expertise and hard work! ~

She was skilled in her ability to get our house on the market and marketed it well. Our house sold within a week of being on the market. ~ Tannanjean B.

Jackie®s service was timely with excellent information provided throughout the process. She gave practical advice on how to prepare the home for listing as well as when the most strategic time to list the home. ~ Tom A.

Jackie was able to stay in touch through every stage of the home shopping and loan process! She helped me understand what to expect and calmed my nerves. I couldn®t have asked for more! ~ Jan A.


Jackie is a Great Person and And Excellent Realtor . Jackie on many occasions went way out of her way to get information and to make the sale as easy and painless as possible . I would never buy or sell a home without her expertise by my side. I cant thank her enough for everything !!! I Would Recommend Her to ANYONE !! ~ David C.

As a first time home buyer, Jackie was very helpful every step of the way. Very prompt in her responses and was available at short notice any time I wanted to see some houses. Very happy with my experience and my new home. I would recommend her to any first time home buyer, or to any home buyer period. ~ Mike W.

Amazing! Jackie was always there for us!! She was incredible to work with!! We highly recommend Jackie Barthel for your home buying or selling needs. Jackie was very knowledgeable in our area. ~ Brandy

Jackie was great to work with. She knew the area, understood what we were looking for & was very knowledgeable & patient. Very much an experienced professional. ~ Rich S.